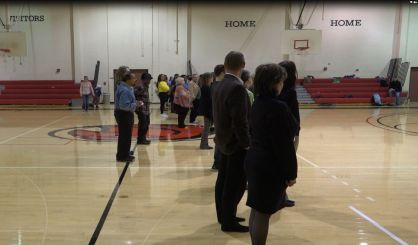 Students and others have had a chance to learn and think a little bit about privilege thanks to a program at Lake Michigan College this week. Wednesday brought a privilege walk at the college as part of LMC's Martin Luther King week activities. Participants got in a line and each took steps forward or back depending on whether different life circumstances applied to them. LMC Diversity Consultant Danny Sledge told WSJM News it was all to illustrate a point.
"I really felt as if it demonstrated in a very clear and visual way that while we may all think we start at the same place, things that occur in our lives that we have no control over actually do have a big impact on where we end up in life," Sledge said.
By the time the walk was over, participants were spaced out all over the gym. Sledge told us privilege walks have become a common teaching tool around the country. Set for Thursday at LMC is its annual race relations council.