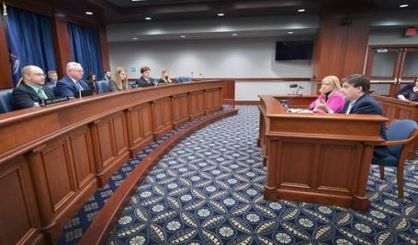 Two resolutions urging the U.S. Senate to cut funding to sanctuary cities and to pass Kate's Law have received approval from the Michigan Senate Judiciary Committee. The resolutions from state Senators Tonya Schuitmaker and Patrick Colbeck were introduced back in September. Schuitmaker told WSJM News at the time cities that don't cooperate with immigration laws aren't yet a problem in Michigan, but they could be.
"There's been no city that has officially been designated with sanctuary city status, but five Michigan localities — Detroit, Ann Arbor, Lansing, Ypsilanti, and Washtenaw County — all have policies on the solicitation of immigration status," Schuitmaker said.
The resolutions from Schuitmaker and Colbeck calls on Congress to pass what's known as Kate's Law. That's a law which would impose tougher penalties on individuals who have been deported when they try to sneak back into the country. Both resolutions will now go before the full state Senate for further consideration.