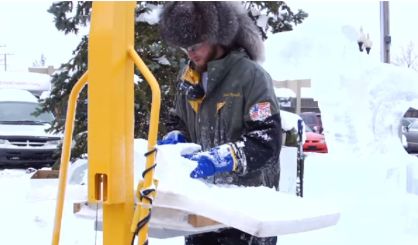 Going on this weekend is the 14th annual Hunter Ice Festival in Niles. The fun kicked off Friday, and events take place throughout town through Sunday. Lisa Crotau with Niles Mainstreet tells WSJM News it's all about the ice.
"We have five carvers from around the country, including folks from as far away as Texas and as close as Niles who will be carving over 32 tons of ice all around our community," Crotau said.
The ice carvers aren't the only thing ice-related going on.
"We ice have ice ping pong, ice golf, ice plinko, lots of photo ops," Crotau said.
There's a 5K Saturday, food, crafts, and a chili crawl on Sunday. Crotau expects 15 to 20,000 people to come to Niles for the event. The weather isn't much of a concern, as she tells us it was 62 degrees last year, and the Hunter Ice Festival still attracted a huge crowd. Go to HunterIceFestival.org for a schedule.