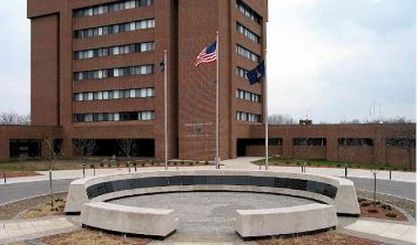 The 134th Michigan State Police Trooper Recruit School is now underway in Lansing. MSP Sergeant Michael McDonald tells WSJM News there are 149 prospective troopers now training Sunday through Friday each week from 5 a.m. to 10 p.m. They do both physical training and classroom training. McDonald tells us new recruits come from all walks of life.
"Some have law enforcement backgrounds., some have military backgrounds, and some just have gone to college, while others have a family member in the department that they're following," McDonald said. "It's a wide variety."
Two of the troopers-in-training at the current academy are from southwest Michigan. They are Donald Brooks of Buchanan and Abby Sassano of Stevensville. Once the academy is finished, newly-graduated recruits are sent all over the state to do field work. A big push is currently being made for new state police troopers because a large number of retirements are expected in the coming years.