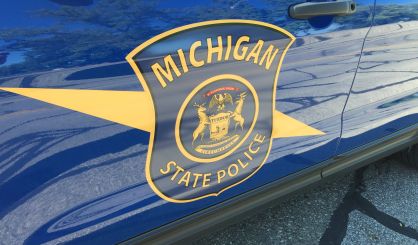 A shooting incident was reported on I-96 in west Michigan early Monday morning. Michigan State Police Lieutenant Chris McIntire told Michigan News Network a vehicle was shot at on I-96 eastbound in Grand Rapids Township at about 4:30 a.m. It hit a driver's door. How's the driver?
"Shaken up, I'm sure, but physically not hurt, which is good," McIntire said.
McIntire says the bullet is being sent to the lab to see if they can learn more about it. He asks anyone with information to call Michigan State Police.