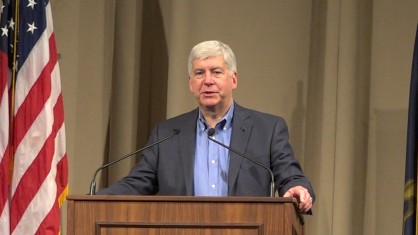 State Representative Kim LaSata tells us she's hoping to hear Governor Rick Snyder address the issue of sexual assaults on college campuses during his State of the State address Tuesday. She says she expects some hearings to be held on the issue this year to get colleges to take the issue of sex assault more seriously.
"As the higher ed chair, we will be looking at some kind of language, maybe to strengthen the Title 9 requirements that we see in the state of Michigan and looking at maybe other ways to protect out students," LaSata said.
LaSata has called for the resignation of the president of Michigan State University over the Dr. Larry Nasser case. LaSata also hopes the governor will talk about support for first responders.