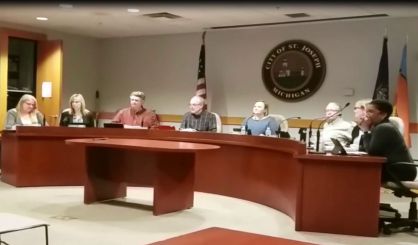 The city of St. Joseph could draft a master plan specific to the downtown area. At this week's city commission meeting, Mayor Mike Garey said the state is encouraging cities to come up with plans to vitalize their downtowns. Garey told WSJM News this could be a very long process, with everything starting at a meeting, possibly in March.
"To get started on that, the DDA, our downtown development authority, is working with the city commission to arrange for a large meeting of all the partners that we hope would be a part of this process," Garey said. "The planning commission, the zoning board commission, we've got St. Joe Today, the St. Joe Improvement Association, our parks committee."
Garey said one issue likely to wind up in a downtown master plan would be parking. The next step is for invitations to go out to organizations with a stake in the downtown. The master plan, if drafted, would guide development in the area for years into the future.