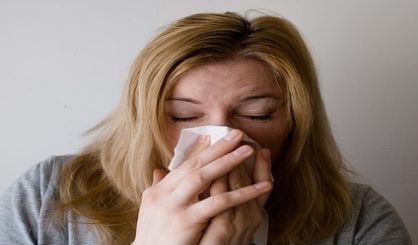 This season's flu outbreak is becoming more widespread around the country, including Michigan. Doctor Mullin of Bronson Family Medicine-Blue Star has seen an increase in patients with symptoms. He spoke with WSJM News about it.
"It seems that we're seeing it here," Mullins said. "I saw two patients here in the office this week with flu, and a couple of other patients told me that their family members were diagnosed in the urgent care too. It seems like the level of flu has decided to increase here in Michigan."
Doctor Mullin strongly suggests that everyone get the flu vaccine. He says says people with certain chronic illnesses should see their doctor for the correct strength of the flu vaccine. Dr. Mullin says getting the flu vaccine may save your life if you contract the flu.