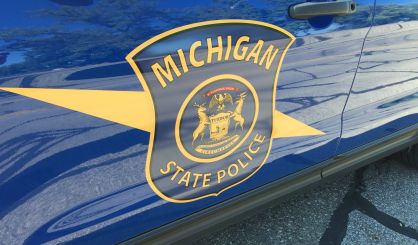 Michigan State Police say a detective-sergeant from the Marshall post who was shot in the chest on Wednesday remains in serious but stable condition at a hospital in Kalamazoo. Detective-Sergeant Aaron Steensma was executing a search warrant at a rural home in Branch County when a suspect opened fire on him and Michigan State Police Trooper Daniel Thayer. Both officers were wearing ballistic vests. Trooper Thayer required no medical treatment, but Steensma was brought to the hospital.
Meanwhile, Michigan State Police have identified the suspect who fired at the officers. He was found dead on the property on Wednesday afternoon, and has been identified as 62-year-old David Kidney of Union City. State police are releasing no further information on that case at this time.
Detective Sergeant Steensma's family is taking donations to help during the officer's recovery. You can find the website to make a donation right here. Be sure to write D/Sgt. Aaron Steensma in the in memory/honor and support of box.