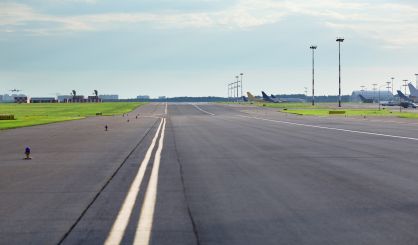 Nearly 477,000 travelers went through Traverse City's Cherry Capital Airport in 2017, setting a record for the airport. Director Kevin Klein says it's a 5.6% increase over 2016. He told Michigan News Network Cherry Capital is a gateway for the Upper Peninsula.
"Being in northern lower Michigan and the amount of air service that we have, we're that gateway," Klein said. "We're also that gateway specifically to the Mackinac Island area and the straights, and really for those who are coming in from all over the country."
Klein says more out-of-state travelers go through Cherry Capital than any other airport in the state. Klein says 2018 looks strong, too.