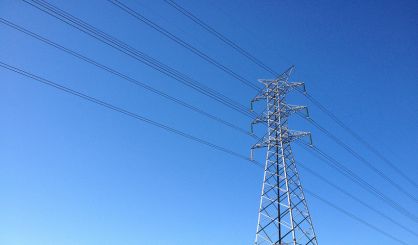 Nine linemen from Indiana Michigan Power will be working 12 to 16 hours per day, seven days a week for the next month. That's because they're in Puerto Rico helping to restore power following September's hurricane. I&M spokesperson Schnee Garrett tells WSJM News they're in a hard-to-reach place.
"They are working in an area that's very rugged, mountainous terrain," Garrett said. "It has little or no road access. In addition to that, much of the island's infrastructure has yet to be repaired. Our crews will be watching for damaged roads and bridges, and very very cautious as traffic signals may not be working in the area."
Garret says the workers sent to Puerto Rico are all volunteers. One is from Buchanan and one is from Benton Harbor. The rest are from Indiana. After about a month, the nine will be relieved by another team. We're planning to talk with some of those linemen when they return.