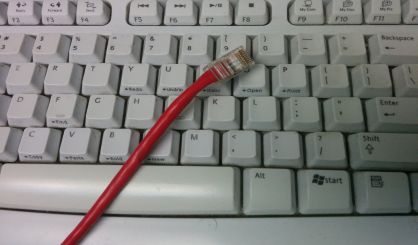 Governor Rick Snyder was in Port Huron yesterday, participating in a round table discussion about broadband internet access. The governor signed an executive order there creating the Michigan Consortium of Advanced Networks. Speaking about undeserved areas in Michigan, he noted many of those are in the Thumb.
"We have a historic problem," said Snyder concerning a lack of broadband access in rural areas. "If we can solve this challenge, and it is truly a challenge of having a lack of service or not enough service or access, we can have an opportunity to bring many of these wonderful places back.
The new consortium is charged with creating a plan for the governor's office by August of this year. State Representative Mary Whiteford of the South Haven area is encouraged by the action.
"I'm going to make sure to stay on top of that initiative and make sure that we address this very important infrastructure issue that truly affects the people of my district."
Snyder says what the Consortium is tasked with coming up with is an innovative road map to "enhancing broadband access statewide."