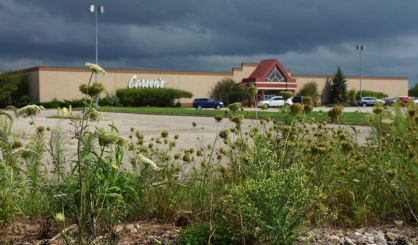 A new effort is underway at the Orchards Mall in Benton Township to attract more visitors. Mall Marketing Coordinator Ed Moore tells WSJM News they're holding special community events every month throughout this year. They'll include antiques shows, craft shows, brunches, and pet adoption events.
"To bring some life back to the mall because that's what we want," Moore said. "We have new tenants coming in, and we want to showcase the mall because the mall is a great place to be."
Moore tells us they're doing what they can to promote the activities.
"We have a marquee we're putting them on, we've got flyers coming out, and we're contacting the newspapers and some of the local radio station as well," Moore said.
Moore tells us these special events are being held all throughout the mall so more traffic will see the shops. The attempt to re-invigorate the mall started last month with a craft show.