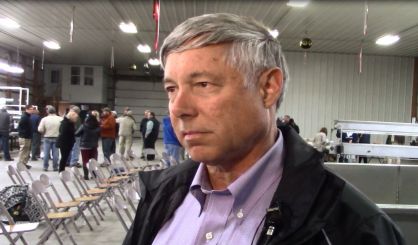 Congressman Fred Upton is hailing this week's House passage of legislation designed to protect athletes from sexual predators. He tells us the Protecting Young Victims from Sexual Abuse and Safe Sport Authorization Act of 2017 passed 406 to 3 on Monday. Upton says the Larry Nassar scandal is an example of what can go wrong in an athletic program.
"I support what Magic Johnson has said," Upton said. "Anyone who knew about this needs to go, but we also have to think about the hundreds. 150 testified, but there are hundreds more that are likely impacted by this, Dr. Nassar, that have not been identified. Many of them need help."
The bill requires athletic governing bodies like USA Gymnastics and individuals who interact with amateur athletes to report any suspected abuse. It's already passed the Senate and now goes to the president.