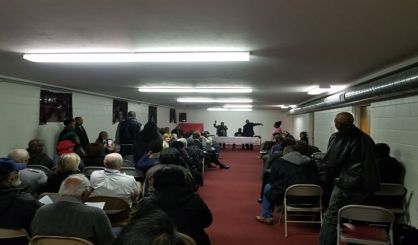 Students, parents, and community groups are being asked to help Benton Harbor Area Schools address concerns about discipline and safety. It was a packed house Thursday at McCoy's Memorial Church of God In Christ for a town hall where Superintendent Shelly Walker outlined ideas for maintaining order. They include the creation of safe zones within the schools, the establishment of offsite alternative programming, and a new effort to listen to students. School Board President Marletta Seats told WSJM News that's not all.
"We're putting together a citizens advisory group on Tuesday," Seats said. "That will include students parents, and we have other individuals who are volunteering. They will advise the board."
A recent fight at the high school has prompted new concerns. Superintendent Walker wants anyone with more information on who was involved in the incident to speak to her. There will be more discussions at next Tuesday's school board meeting.