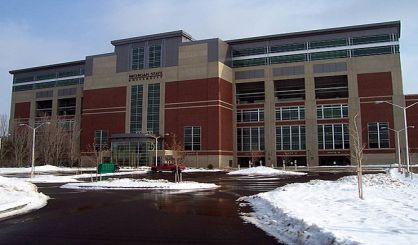 From ABC News — A public apology to a victim of former sports doctor Larry Nassar from Meridian Township officials on Thursday. They say they didn't believe then 17-year-old Brianne Randall-Gay in 2004 when she reported Nassar sexually assaulted her during a visit for a back problem. The police department took a complaint from her, but didn't seek criminal charges after Nassar told them he'd performed a legitimate procedure. An emotional Meridian Township Manager Frank Walsh apologized to Randall-Gay and her family, vowing to improve.
"We let you down, Brianne, and the outcome of that is that we're all going to be better," Walsh said.
Nassar has been sentenced to up to 175 years in prison by a county judge, and 60 years by a federal judge. He has hundreds of victims.