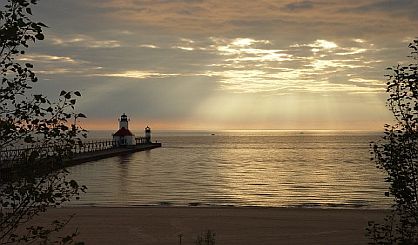 At least eight representatives of the St. Joseph Coast Guard station will be on hand for the next meeting of the St. Joseph City Commission to discuss the possibility of life rings at the north pier. Coast Guard Petty Officer Lazaro Lopez tells WSJM News he just wants a dialogue.
"We're looking forward to just talking to the city and trying to see what we can do about getting life rings on the north pier here in St. Joseph," Lopez said.
Lopez hopes to be on the city commission's February 12 agenda so the issue can be discussed. He tells us Berrien County installed life rings at the south pier in 2014. They have proven useful. Anyone who wants to hear about the issue can come to the February 12 meeting at St. Joseph City Hall.