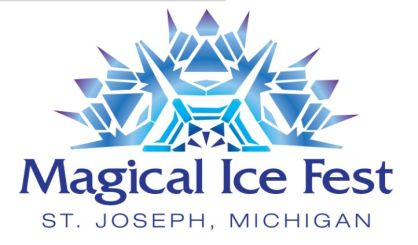 The 14th annual Magical Ice Fest takes place this weekend in downtown St. Joseph. St. Joe Today's Daniele Crevier tells WSJM News it kicks off Friday evening with the first ice sculptors, followed by the Fire and Ice display.
"It's literally a giant tower of ice that we set on fire," Crevier said. "It's a bonfire in the middle of State and Pleasant, which is pretty fun to see."
That's at 7:30 p.m. Crevier says the rest of the weekend features ice sculptors competing throughout the downtown.
"It's really neat to see," Crevier said. "Maybe you walk around downtown, and you see a block of ice. You walk back an hour later and see what it's turning into."
Saturday will be the biggest day with competitive Ice Wars. There will also be a 5K, a scavenger hunt, a frozen fish toss, tours, and a Waikiki Weekend at the Silver beach Center. The full schedule is at StJoeToday.com and the first place you should stop by is the St. Joseph Welcome Center.