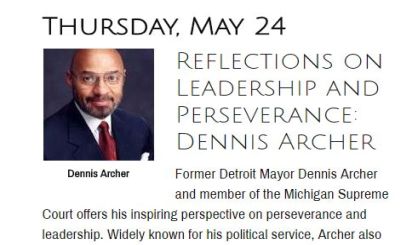 The next lineup of the South Haven Speaker Series has been announced. Speaker Series President Mark Odland tells WSJM News the first engagement will be this April when Hope College Associate Professor of History Fred Johnson speaks about the struggles of black Americans. The following month, former Detroit Mayor Dennis Archer will stop by.
"The primary focus of his presentation will really be inspired leadership, and what it takes today, as it did yesterday, in order to be successful," Odland.
Another speaker this year will be retired diplomat Jack Segal. Odland tells us the South Haven Speaker Series is all about educating, and avoids having a political agenda. This is the fourth year for the series, and Odland says it's been growing each year. To find out about attending an engagement, go to SouthHavenSpeakerSeries.org.