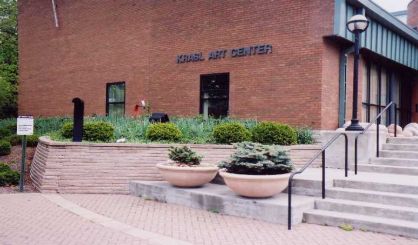 The Krasl Art Center is planning a special bike ride for this month to help everyone get out of the house and take in some art. Krasl's Amber Erickson tells WSJM News the Krasl Cupids Art & Love Ride will be the morning of Sunday, February 11.
"It's a ride through the Benton Harbor-St. Joe area to see our sculptures in the area and a fun way to get out and about an active," Erickson said.
So, you can go on the whole seven mile ride or just part of it. Folks who take part will see all of the Krasl's public art installations. The February ride is to test the waters for another such ride in the summer. If you want to take part, just show up to the Krasl at 11 a.m. on February 11. Bring your own bike and a helmet.