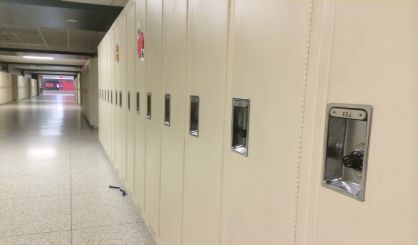 All students at Eau Claire Public Schools have a couple of days off due to illness. Interim Superintendent David Waaso tells WSJM News lots of kids have flu-like symptoms, and they're missing several days. At a certain point, the administration decided it was time to shut everything down while the buildings could be scrubbed.
"We had a number of custodial and food service, and we've had a few teachers, some board members, some administration all in cleaning various buildings today," Waaso said. "We think we've got a good handle on getting the environment ready, and we hope that the kids come back healthy so we can get back to learning."
The kids will go back to school on Thursday. Waaso says the custodians and some other support staff have been using Tuesday and Wednesday to scrub down everything a student might come into contact with. School districts across the country have had to shut down due to flu this winter, and Waaso says Eau Claire is just the latest.