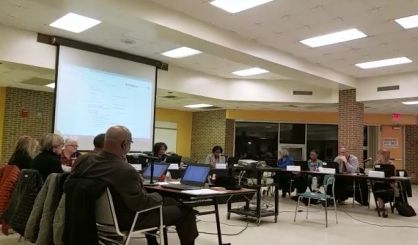 Benton Harbor Area Schools Superintendent Shelly Walker has been placed on non-disciplinary paid administrative leave pending an investigation by a law firm. At a Tuesday work session, the board of education voted unanimously to put Walker on leave effective immediately. Board President Marletta Seats proposed the resolution.
"Issues have been raised regarding student safety and compliance with board policies," Seats read. "The most effective means of resolving these issues is to retain a neutral third party to conduct a fact-finding investigation."

Seats continued.

"Superintendent Dr. Shelly Walker is placed on non-disciplinary paid administrative leave pending further investigation effective February 6, 2018," Seats read.
Thrun Law Firm will be retained to conduct the investigation outlined in the resolution. Dr. Walker and administrative staff were directed to cooperate with the inquiry. Assistant Superintendent Patricia Robinson will perform the duties of superintendent while Walker is on leave. Seats would not comment to offer further information following the meeting. The vote to place Walker on leave was unanimous.