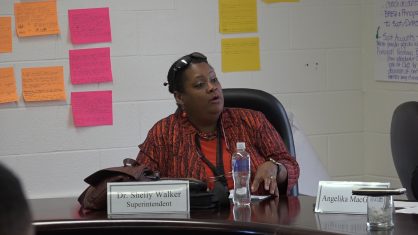 State agencies with authority over Benton Harbor Area Schools are reviewing the suspension this week of Superintendent Shelly Walker. The Departments of Treasury and Education have consent and partnership agreements with the school district, respectively. Treasury's Ron Leix tells WSJM News the agency is aware of the superintendent's suspension.
"The state Treasury Department is currently reviewing the situation and whether the school district is in compliance with the Consent Agreement," Leix said.
The Michigan Department of Education's William DiSessa tells us, "The Michigan Department of Education is closely monitoring the situation at Benton Harbor Schools, and will work with district officials on any findings from its investigation in the matter." The school board placed Superintendent Shelly Walker on non-disciplinary paid administrative leave this week while an investigation into unspecified matters takes place. She has worked closely with the state as those agreements have been established.