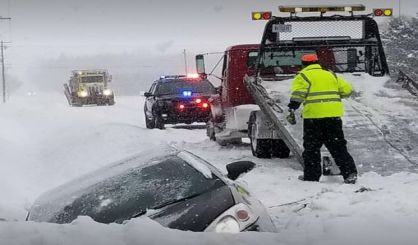 With snow expected to slam southwest Michigan for the next day, state police are reminding everyone to give themselves plenty of time to reach their destinations when driving. Michigan State Police Emergency Management and Homeland Security Division spokesperson Dale George tells WSJM News there are a few ways to be on top of road conditions.
"If you do have to travel, you can go to Michigan.gov/RoadConditions, and Michigan.gov/Drive and also check with your local weather reports with your local stations, wherever you get your weather from," George said.
George says if you must drive, leave plenty of space between the vehicle in front of you and yourself. Also, slow down. The National Weather Service expects around a foot of snow throughout Friday. Remember. That's Michigan.gov/Drive to see the current road conditions.