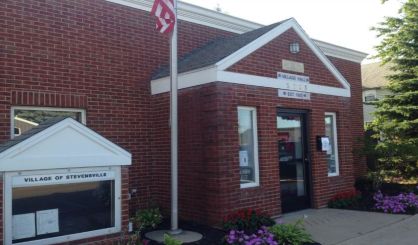 The new master plan for the village of Stevensville is now online and available for all residents to review. Southwest Michigan Planning Commission Associate Planner Ryan Fellows helped work on the document and tells WSJM News the master plan is designed to guide development within the village for several years to come. The Southwest Michigan Planning Commission sent out more than 800 survey postcards to Stevensville residents to ask what they wanted to see in the plan.
"We found that subjects related to transportation had the most replies followed by governance, economic development, and recreation," Fellows said. "Within those categories, the need for better investment in sidewalks had the highest number of replies."
Fellows tells us now that the village council has allowed the master plan to be published, the public can comment for 95 days before it becomes official. You can find the plan right here.