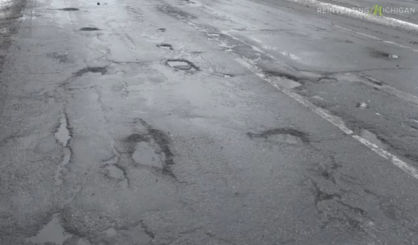 The head Michigan's association of local governments says Uncle Sam needs to dig deeper to help fix our roads. Dan Gilmartin of the Michigan Municipal League told Michigan News Network this week at least an extra billion dollars would help, but it doesn't cover the need for a mass transit system, which is becoming more and more of a need by businesses coming to Michigan.
"I've heard from business leaders saying someone lands, and we've got to put them into a car," Gilmartin said. "It takes them 20 minutes to figure out how to get them a car and then we sort of drive around the building and by the time we get there, they're sort of not interested in coming."
Gilmartin says there's also the need to fix the state's aging water systems and dilapidated bridges. Just last week, a report from the American Society for Civil Engineers ranked Michigan's infrastrcuture as among the worst in the country, giving it a grade of D+.