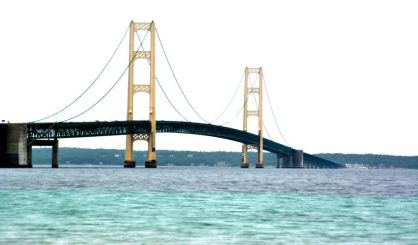 Congressman Fred Upton says the recent leak of coolant into Lakes Huron and Michigan from an underwater line containing electric cables in the Straits of Mackinac is a sign Enbridge's Line 5 needs to be replaced. Speaking with WSJM News this week, Upton said the coolant leak, caused by a vessel, only points to the risks of Line 5.
"The lines themselves were of course laying across the bottom of the straits some 200 feet down, and it gives us new concern to be sure that we do everything we can to replace that Line 5," Upton said.
On Friday, both Senators Gary Peters and Debbie Stabenow called for Line 5 to be shut down until it receives a complete inspection. Upton says it's high time the 60-year-old Line 5 is replaced.