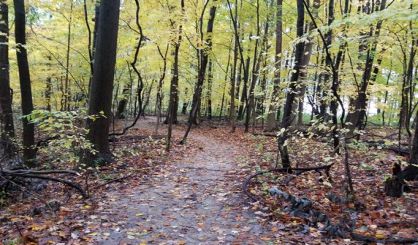 Everyone in southwest Michigan is being asked to keep their eyes open for an invasive insect that could pose a threat to trees. The Southwest by Southwest Corner CISMA's Eleanor Serocki tells WSJM News it's the Asian longhorn beetle, which still hasn't shown up in Michigan. Serocki wants to keep it that way. The Asian longhorn beetle is about an inch long, black with white spots, and a long antenna. It leaves behind signs of its passing after burrowing into trees.
"They make pencil-sized exit holes from the trees when the adults burrow out," Serocki said. "You can also see what look like wood shavings at the bottom of the tree."
Serocki says you should call the Van Buren Conservation District if you see anything like that. Also remember not to transport firewood. The CISMA is holding a photo contest this month. Serocki posts a picture of herself dressed as a beetle to the CISMA's Facebook page reach Friday, and those who can guess her location will get a prize. You can find out more about the Asian longhorn beetle right here.