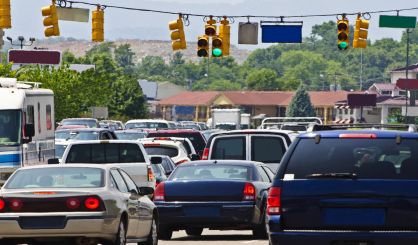 Heads up,GR! That's the name of a new summer safety campaign in Grand Rapids for pedestrians and bicyclists. Grand Rapids Traffic Safety Manager Chris Zull told Michigan News Network they have a new law requiring drivers to stop for pedestrians in marked and unmarked crosswalks, a change from yield. Zull says the goal is to have zero pedestrian-involved crashes.
"We are emphasizing vulnerable road user safety," Zull said. "We have a problem because we have more than zero happening on our city streets."
Zull says they also want people to drive safely around bicyclists. That's why they passed a law a couple of years ago to leave five feet when passing a bicyclist.