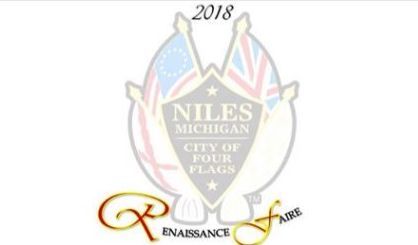 Set for this month is the first ever Niles Renaissance Faire. Niles History Center Director Christina Arseneau tells WSJM News the city decided to hold a renaissance faire because the events are increasingly popular in the region, attracting both history buffs and fans of fantasy. On hand will be food vendors and performers.
"The performers that we're going to have, they range from people presenting about pirates to musical theater, music of the time period," Arseneau said. "There will be some puppet shows, and things like that."
Arseneau tells us if the event goes well, the Niles Renaissance Faire will become a yearly activity. It's set for May 19 and 20 at South Riverfront Park, and the cost for adults to get in will be $5. You can find out more at the event's Facebook page.