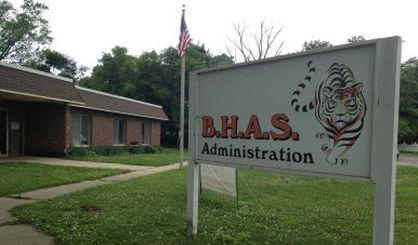 The Benton Harbor Area Schools will be under new leadership in two weeks. The board of education Thursday night announced the hire of South Haven Public Schools Superintendent Dr. Robert Herrera to be the district's CEO on July 1. Board president Marletta Seats spoke after the unanimous vote to bring on Herrera.
"Tonight is an important and transitional milestone for the Benton Harbor Area Schools that has been years in the making," said Seats. "The focus by the Benton Harbor Area Schools Board has always been about doing the right thing for the children, and the agreement is without question the right thing for the children today, tomorrow, and in the future."
The action is contingent on a successful contract negotiation and the state signing off on the deal. The move came after a closed session of nearly two hours. Interim Superintendent Patricia Robinson will be reassigned to the job of assistant superintendent, which she held before taking over following the dismissal of Dr. Shelly Walker earlier this year.