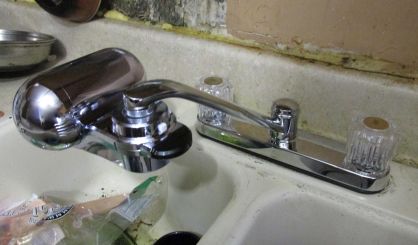 Attorneys for the city of Flint and the state of Michigan are asking a federal judge to throw out a class-action suit over Flint water, arguing they can't be sued because of government immunity. The lawsuit is seeking money damages for about 10,000 Flint residents. Meantime, Flint pediatrician Dr. Mona Hannah-Attisha told Michigan News Network residents there are still drinking bottled and filtered water.
"Our water quality has absolutely improved, and we're going through pipe replacement, which is phenomenal," Attish said.
Still, she says there are problems. Flint's water crisis began when the state-appointed emergency manager switched the city's drinking water supply from Detroit's system to the much-more corrosive Flint River, and no additives were put into the water to prevent it from pulling lead out of the pipes.