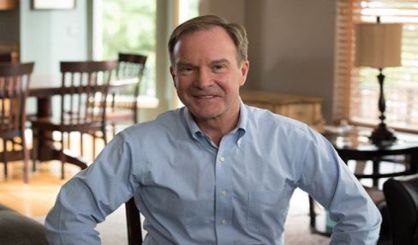 One key Republican in Michigan is not getting behind the party's nominee for governor quite yet. That man is Rick Snyder, the term-limited current governor who had backed Lieutenant Governor Brian Calley's bid for the party's nomination. Snyder did not show up at a Wednesday evening unity rally in Grand Rapids at the Amway Grand Plaza Hotel, with the headliner being Vice President Mike Pence, who is backing Bill Schuette for governor and John James for the U.S. Senate. Pence spoke for the two at Wednesday's rally.
"Two special people who bring extraordinary experience and background to their candidacies, and they've already ignited the enthusiasm of people across the state," Pence said.
Snyder's office released a statement to questions of if he will support Schuette, and in it he said he is committed to working with the next administration on continuing some of the work he's done, like eight straight years of balanced budgets that were done months ahead of the deadline. So, there's no endorsement from the governor for anyone at this time.