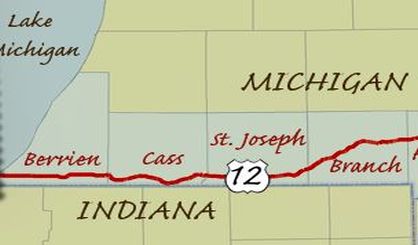 Michigan's Longest Garage Sale is underway this weekend. Taking place through Sunday, the US-12 Heritage Trail Garage Sale is a series of sales taking place all the way from New Buffalo to Detroit. The Southwest Michigan Planning Commission's Kris Martin helps to organize the event and spoke with WSJM News about it.
"A lot of the communities and individuals along the route participate in the sales, and it grows bigger and bigger every year," Martin said.
Martin tells us this is the 15th year for the sale, which is a way to celebrate one of the country's oldest routes, US-12. Stretching all the way from Detroit to Washington state, Martin says US-12 was originally a Native American route which later became an official highway. It's the second oldest highway in the country. The sale is being held along the Michigan part of it. You can find out more at US12HeritageTrail.org.