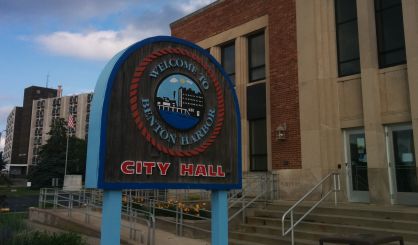 Applications to open a medical marijuana business in Benton Harbor will become available on September 1. That's following a meeting this past week of the city commission. The commission previously had set the application date about a month later, but a shift in state rules prompted bumping the local dates up. Commissioner Mary Alice Adams on Monday pushed for an even earlier date, but Mayor Marcus Muhammad didn't want to overwhelm city staff.
"I think that we are moving at a good pace," Muhammad said. "I think that staff has to have a process internally."
The applications will be available September 1 through October 1. Applying will cost $5,000. Also Monday, the commission voted to seek a re-negotiation of its contract with the city's legal firm. Mayor Pro Tem Duane Seats said the old contract was set in 2013 with an emergency manager in place. He believed it's time for an update.