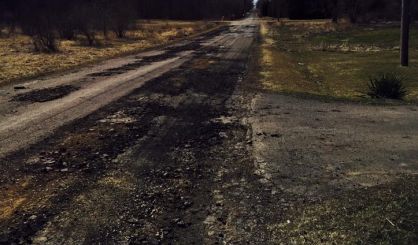 With the failure this week of a road millage in Van Buren County, it's back to the drawing board for the road commission. The body had asked voters for an additional three mills for 12 years to fix up the county's roads. That would have generated more than $10 million per year. Van Buren County Road Commission Engineer-Manager Larry Hummel tells WSJM News the talks now begin on what to do next.
"Certainly just for us to be able to then take it to that next step and have those discussions with everybody again about where we're at because without additional funding that we made a request for in that levy, we're just going to continue to see that overall network decline," Hummel said.
Hummel says the need for a large increase in funding remains.
"There's a s lot of work, there are a lot of poor road conditions that, quite honestly, are just going to continue to get poorer," Hummel said.
Hummel tells us federal and state contributions for roads will never be enough to get the system in adequate shape. He notes for the $285 the average driver pays each year in registration fees and gas taxes, Van Buren County gets about $1. While the road commission looks ahead, it plans to grind up nine miles of road to gravel this year to reduce costs. With about 44% voting yes Tuesday for the millage, Hummel says it will be up to commissioners whether to try again.