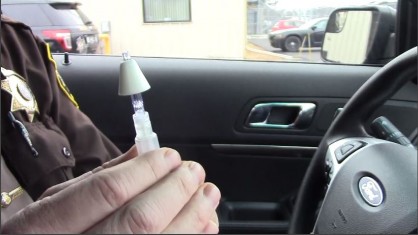 There will be a training session on the use of anti-overdose drug Naloxone on Wednesday in Niles. To be led by Nancy King with Families Against Narcotics, the event will give everyone a chance to get a better understanding of opioid addiction. King tells WSJM News efforts to spread awareness and get more Naloxone into the community have helped, and at a critical time.
"Unfortunately right now, we're having a huge increase in the number of people who are overdosing," King said. "A lot has to do with fentanyl that is being found in heroin."
Doses of Naloxone will be available at Wednesday's training. It will be from 6 to 8 p.m. at the Niles District Library. King will demonstrate how the nasal spray medication works. Those who attend can call Families Against Narcotics in Kalamazoo to let them know so King can make sure to have enough doses on hand. Just leave a message.