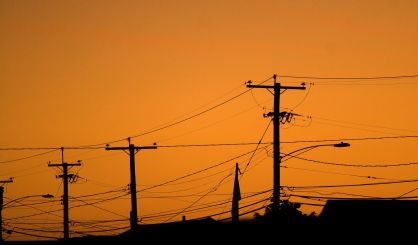 As Hurricane Florence approaches the east coast, Indiana Michigan Power is making preparations to help utilities in the affected areas get their power back on. I&M spokesperson Tracy Warner tells WSJM News the exact number of crews will be determined once the damage is assessed.
"We have said that we can make about 200 contractors or employees available should they be necessary," Warner said. "Those employees would be largely line crews, but there would be some support personnel as well."
Warner tells us I&M helped out with hurricane recovery last year in Texas and Florida, and utilities from other regions also have agreements to help I&M if there's a big disaster in its service areas. The arrangements are similar to the mutual aid agreements fire departments often have. Warner says disaster recovery crews from the company often work in 16 hour shifts to restore service in places where their help is needed.