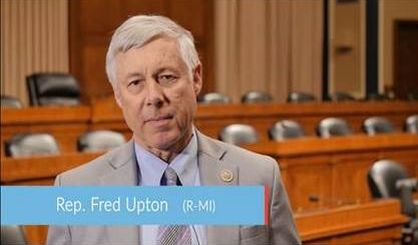 Congressman Fred Upton is among the members of Congress who have signed a letter to House Speaker Paul Ryan and House Majority Leader Kevin McCarthy urging an immediate re-authorization of the Violence Against Women Act. He tells WSJM News the 1994 act provides funding to protect people from domestic violence.
"Somehow it expires at the end of the month, and there is no way that we should allow that to happen," Upton said. "Domestic violence is something that is sadly with us today, and there is a bi-partisan effort, which I'm a part of, to make sure that we don't go home before the end of the fiscal year without passing a continuation of the Violence Against Women Act."
Upton says the act supports shelters and prosecution of domestic violence cases. It's not on the current legislative calendar, and he wants it on there by the end of the month.