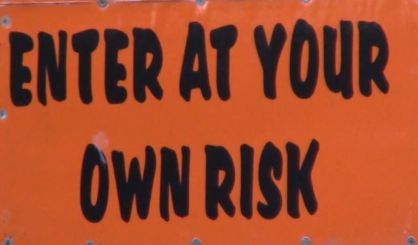 Now open to the public for the season is the Niles Scream Park. The attraction welcomes thousands of visitors every fall with manager Aaron Smith telling WSJM News there are seven exhibits this year.
"We have the Niles Haunted House, Grimm's Funeral Services, the Doll Factory, the Field of Screams, and the Dark Territory Haunted hay Ride, which all of those five attractions we consider the frightful nightful which is the most popular package," Smith said. "We also have three five minute escape rooms, and our adult only attraction, Hooded."
That's when they put a hood over your head and the actors are allowed to touch you. The Niles Scream Park will be open this Friday and Saturday from 8 to 11 p.m. The same hours will be in effect for the rest of September, and then the hours will expand in October. Smith says the non-profit scream park generates thousands of dollars for charity each season. Last year, it gave out $111,000 to the non-profits chosen by its volunteers.