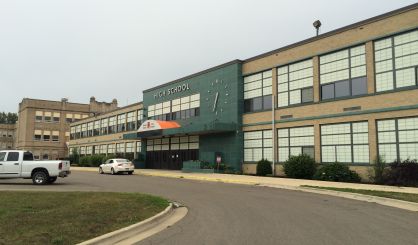 A finalized code of conduct at Benton Harbor Area Schools and new security procedures are close to being implemented. District CEO Robert Herrera told WSJM News after a meeting this week the new school resource officer set to be provided by the Berrien County Sheriff's Department should be in place in the next three weeks.
"We will be involved in the hiring, Sheriff Bailey has told us," Herrera said. "I would also like to add that the MDE and the governor also recognized what an important position this is to the district, and so the position will be funded for three years through MDE. It's not a district-funded position."
Herrera announced after recent fights at the high school the new code of conduct with clear penalties would be handed down, and says it has been presented to students. On the back end, his staff is working on intervention practices, behavioral supports, and student-led mediation procedures.