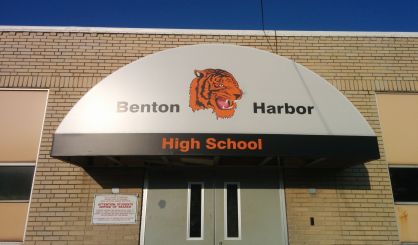 The early enrollment numbers for Benton Harbor Area Schools this year are down slightly. District CEO Robert Herrera told WSJM News this week the counts are showing a loss of about 70 students from last year, which he doesn't think is nearly as bad as it could have been. Herrera says Benton Harbor Area Schools has been trying to re-establish credibility with the parents after a rough time last year.
"In the spring, it appeared that two programs were going to be closed, and the appearance was that the state was actually taking over the district," Herrera said. "They didn't know who the new superintendent or CEO was. So there was a lot of ambiguity all the way through July, quite frankly. So the fact that we've had this many students return to the district, I think, is a good sign."
Herrera tells us the roughly 70 student drop means a loss of about $500,000 in state funding. He says keeping open the Global Dual Language School, which had been set to close this year, greatly helped. He noted the figures reported this week are still preliminary. They stand around 1,930 students and counting.