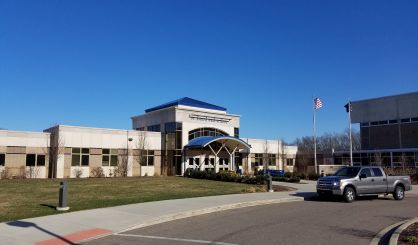 St. Joseph High School is hoping to attract more students who play more than one sport in the coming year. So says Athletic Director Kevin Guzzo, who gave his annual athletics report to the board of education this week. He said the sports picture has looked good this past year.
"Participation numbers were good, as they have been in the past," Guzzo said. "I track our multi-sport athletes, especially our three-sport athletes. This past year is the highest number that we've had. We had 33."
Those three-sport students are known as Iron Bears by the district, and Guzzo said they get special recognition, including a shirt advertising their esteemed status. Guzzo also highlighted some accomplishments of Bear athletes in the past year, including strong finishes by the golf and tennis teams.