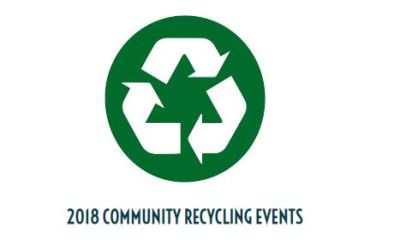 The final Berrien County free household recycling event of the year will be this weekend. Environmental Property Manager Jill Adams tells us Berrien County residents will be able to drop off a variety of unwanted items this Saturday from 8 a.m. to noon at the Southeast Berrien County Landfill Recycling Center in Buchanan. Adams told us last month the county holds these free events several times a year to help residents clear out their basements and garages.
"Household chemicals and electronics," Adams said. "Some common items that we get in are oil-based paint, old gasoline, pool chemicals, old and wanted medication like pills and sharps. We get a lot of batteries and florescent light bulbs." Adams said.
There is a fee of $10 per computer monitor and $20 per television. Everything else is free to recycle. After this Saturday's recycling event, there won't be another one until April of next year.