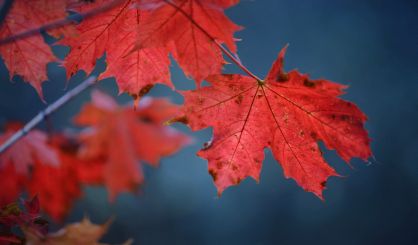 The leaves are starting to change color all over Michigan, but they're hitting their peak in some areas, according to Travel Michigan vice president Dave Lorenz.
"Most of the color right now can be found in the Upper Peninsula and the center part of the northern Lower Peninsula in areas like Grayling and Gaylord," says Lorenz. "I expect the last week in October will be good color (in southern Michigan), and I think it's going to go into the first week of November, actually."
He says fall travel is a three-to-five billion dollar industry and he suggests checking out the wineries of northwest and southwest Michigan along with the changing leaves.