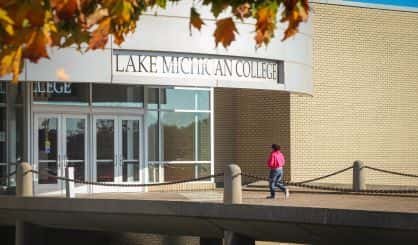 Set for this Saturday is the first ever Lake Michigan College Homecoming Fall Fest. LMC Intercollegiate Athletics Director Melissa Grau tells us the event will be a way to check out some Red Hawks athletic events with the Women's Soccer team and Basketball team both with games starting at 1 p.m. There will also a variety of other activities throughout the Benton Township campus.
"It's kind of like a carnival theme for all of our students, staff, family, and the community," Grau said. "There will be different rides, we will have a vending truck out here. The concession stand will be open."
Grau tells us the Hanson Technology Center will be open to watch an MSU game, and people can also tour the Fab Lab, which features a 3D printer and a laser cutter among other things. The goal is to get students and the public to check out all LMC has to offer. The Fall Fest is Saturday from 1 to 5 p.m. You can find out more right here.