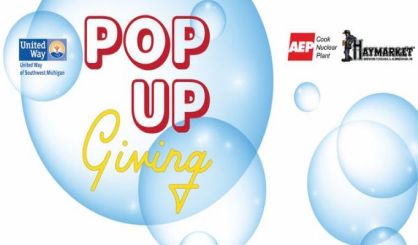 The United Way of Southwest Michigan is bringing a different kind of fundraiser to the Haymarket Brewery in Bridgman next week. The United Way's Ryan Cheevers tells WSJM News they're holding a pop-up giving event where those who attend will get to choose which local organization will get support for its project. Three are competing next Thursday for dollars.
"We've got Big Brothers, Big Sisters of Lower West Michigan, the Logan Center in Benton Harbor, and Berrien RESA," Cheevers said. "All three will show up Thursday. They are going to present for about three minutes a project that they want to work on, and the audience will vote on their favorite."
Cheevers says the two groups that don't come in first will still get a consolation prize. For $20, you can head to Haymarket next Thursday from 5 to 7 p.m. to take part. Tickets are available at the United Way of Southwest Michigan's website. The Cook plant has already made a $1,000 contribution.