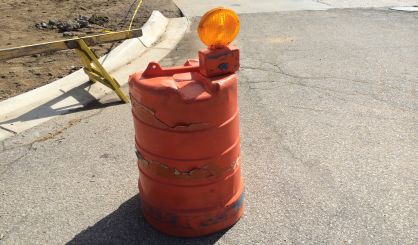 The County Road Association of Michigan is mostly pleased with the results of Tuesday's elections around the state. Spokesperson Jeff Bleiler tells WSJM News despite the failure of a new road millage in Van Buren County, Michigan's voters said yes to road proposals all over the place.
"We were disappointed to see the voters didn't approve that millage, but across the state, more than three quarters of the 66 total road millages on the ballot passed, including all 24 road millages that were up for renewal," Bleiler said. "It was a  solid showing overall, despite of the defeat of the one in Van Buren."
Bleiler tells us that continues a recent trend.
"When you count the number of road millages that passed in the primary election, you're looking at 213 across the state," Bleiler said.
Bleiler says the results of road millages show Michigan voters in many cases are willing to pay to get their roads fixed. Voters this week approved 39 of the 49 township millages on the ballot, nine of the 13 city proposals, and all three village proposals. The only countywide proposal on the ballot the one in Van Buren County.