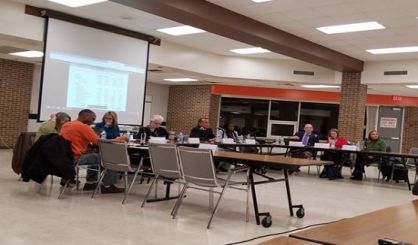 Raises have been approved for teachers at Benton Harbor Area Schools. At Tuesday's district CEO meeting, Superintendent and CEO Robert Herrera made it official for most of the school system's teachers. He told WSJM News they're getting two kinds of raises — retention raises and merit raises. Herrera says due to district financial issues over the years, teachers have been falling further and further behind when it comes to how much they are paid compared to what they should be paid.
"We're trying to address those gaps and variances by about 62% of making up the difference to get them to where they should have been based on the number of years they have served in the district," Herrera said.
The retention raises, based on years of service, could be from $500 per year to $10,000 per year. They take effect this month. The merit-based raises depend on performance ratings and attendance, and could be up to $1,500 more per year. Those raises will go out in June. The Michigan Department of Education approved the move, allowing Benton Harbor Area Schools to use Title II funding to cover the salary increases.