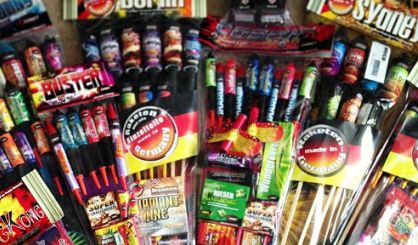 There have been plenty of complaints from Michigan residents over the past seven years since the state expanded what fireworks are allowed, and state lawmakers have heard them. Representative Jim Lilly of Park Township, just outside Holland, has legislation he hopes to have approved during the last few weeks of the year to give local governments more authority and control over what is allowed and when they can be fired off.
"There are some tweaks to this legislation that's seven years old that could be made," says Lilly. "I'm happy to see that a majority of the groups involved in this have been willing to come together and everybody made some compromises."
He calls the changes common sense.
"I think it will make neighborhoods a lot more peaceful during times when fireworks are lit off during the year."
One bill allows the governor to ban the use of fireworks in any county if the weather makes lighting them dangerous, while the other gives back more local control to determine when the fireworks are allowed. Currently, we can light off whatever we want the day before, the day of, and the day after any state holiday.